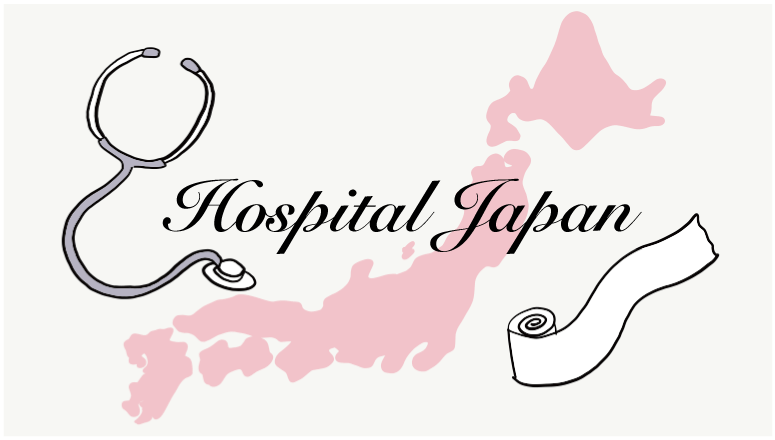 Getting sick in other countries is one of the experiences you might want to avoid, especially when you have a language barrier. Although the quality of medical service in Japan is high, you might be worried because most of the Japanese people don't understand spoken English. However, more and more hospitals have newly started English service these days. In this article, we take a look at how to reach such hospitals and how to choose the most appropriate hospital, depending on your situation.
How to find English-available hospitals in Japan
There are more than 97,000 medical facilities in all over Japan, but most of them offer medical services only in Japanese. If you luckily find someone who can understand Japanese and can go with you, you can choose any of the hospitals depending on your symptoms. If not, use the following website to search the hospital available for your language.
https://www.jnto.go.jp/emergency/eng/mi_guide.html
Among all the similar services in Japan, this website is the best because of the natural and straightforward user interface.
On the website, you can choose your location, your language, medical department, available credit card. By filling all the information and clicking "search," you can find the best hospitals for you. You can check their location in detail and pick up the most convenient one.
Step by step guide in a hospital
If you are feeling sick, it might be troublesome to read this. However, keep the following steps in your mind in advance. It will surely facilitate your first visit to a Japanese hospital.
Make a call
To make it clear whether they can accommodate you, make sure to call them before visiting. You can also check if they are available at the time, you will visit. Some hospitals might require a letter of reference from every patient, and the others might want to be ready before welcoming people who don't understand Japanese. In many cases, calling is a necessary step for visiting a hospital for the first time.
Check-in
You need to check-in at the front desk at first. You will be required to submit an insurance card if you have the one. After that, a receptionist will give you a piece of paper and ask you to write your symptoms in detail. Sometimes, you might be required to take your temperature and write it down on the paper. After passing the paper to a receptionist, wait till a doctor is ready.
See a doctor
A doctor will ask you how your condition is. Preparing a memo showing how you feel, your temperature, when your symptoms started, and what kind of the medicine you daily take will be a nice idea to facilitate the communication with a doctor. If you have something unclear, don't leave it. Don't hesitate to ask questions to the doctor till you understand entirely.
Payment
After seeing a doctor, you will wait again in front of the reception until they get ready to give you a prescription which the doctor issued and start the payment process. Generally, the first-time visit will be the most expensive because it includes an initial visit fee which is "JPY2,700".
Get to pharmacy
With the doctor's prescription, go to a pharmacy to get medicines. Mostly, pharmacies are in a hospital, or it is located quite close to a hospital. The receptionist in the hospital will let you know where it is. Once getting to a pharmacy, you will be required to write down your basic information, for example, your name and address, your medical history, and the medicine you daily take. Note that you can get drugs also in drug shops such as Matsumoto Kiyoshi, Welsia and Kusurino Fukutaro.
What to do if you are feeling sick at night or on holiday
Generally, the hospital is open only in the daytime and weekdays. Then, what if you get sick at night or on the weekend? Also, in this case, let's access this website and put a checkmark in the box of "24 hours/day, 365 days/year". https://www.jnto.go.jp/emergency/eng/mi_guide.html
You can find some of the hospitals which is available for twenty-four seven. But be sure to call them before visiting to make sure whether they can accommodate you.